I've been experimenting with some different painting styles, which you can see in the photos.
Instead of being focused on heavy paint, strong colour, and the quality of light, these pieces are much more spontaneous and focused on having fun with the drawing.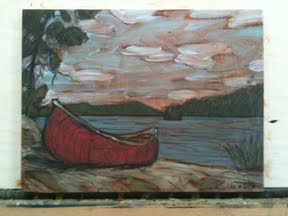 I've really enjoyed working this way, but the important question is whether or not people would like to buy them. I guess the only way to find out is to do a bunch and send them to the galleries!
- Posted using BlogPress from my iPhone